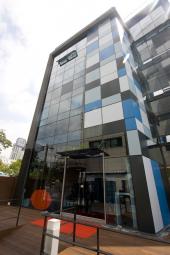 Just Stay Hotel opened in Dongdaemun area in Aug, 2012. The hotel is about 3min walk from Dongdaemun Culture and History Park station where subway line 2, 4 and 5 are crossing.
There are 18 rooms and variety room types (double, twin, triple, family) to accommodate all types of guests from 1 person to 4 people.
The location of the hotel is perfect to access all areas in Seoul as the nearby station covers 3 subway reaching major tourist sites, business districts and downtown areas.
It is only 5min walk to the huge fashion town Dongdaemun market. The hotel is perfect for guests who want to enjoy shopping and business travelers to visit City Hall and Myeongdong area.
***Notice***
11:00 to 15:00 is a housekeeping time.
The housekeeping time applies if the guest stays more than 2 nights.
Housekeeping will not be done if the guest stays in a room during above time.