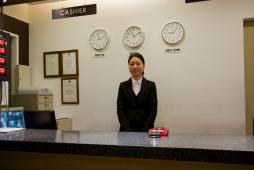 Mbiz Hotel is located behind POSCO building at Teheranno in a business town Gangnam. Airport terminal, Seolleung station and Samseong station are about 10min walk away. The hotel is recommended for business travelers who visit COEX and also recommended for travelers with a limited budget as the hotel offers a reasonable rate.
Rooms have a selection of double, twin and triple and there are Lotte World, Apgujeong Rodeo street, COEX and baseball stadium in the surrounding area therefore it is convenient to enjoy sightseeing, shopping and entertainment.
Complimentary breakfast including juice, toast, fried egg, serials, porridge, fruits, coffee etc are served and guests can use the business center in 2F for free of charge.